Join our team!  
The team of Young Journalists invites you to become a member!  
Are you between 

13 and 21 years old


and you want 

your voice to reach as far as possible

?

 
Do you have an idea for a reportage or a tribute, but you don't know how to start writing?
Did you write a poem or a short story and want to share it?
Do you want to have your own show on web radio?
Do you paint or do you like to take photos? 
This team is for you! Send us and see your creations published and your voice on air!  
Are you an 

educator or youth worker

 and want to 

work with our team

?

 
The program supports professionals who are interested in creating and running their own sub-team of the Young Journalists in any part of Greece, with free online training material
and a methodology guide.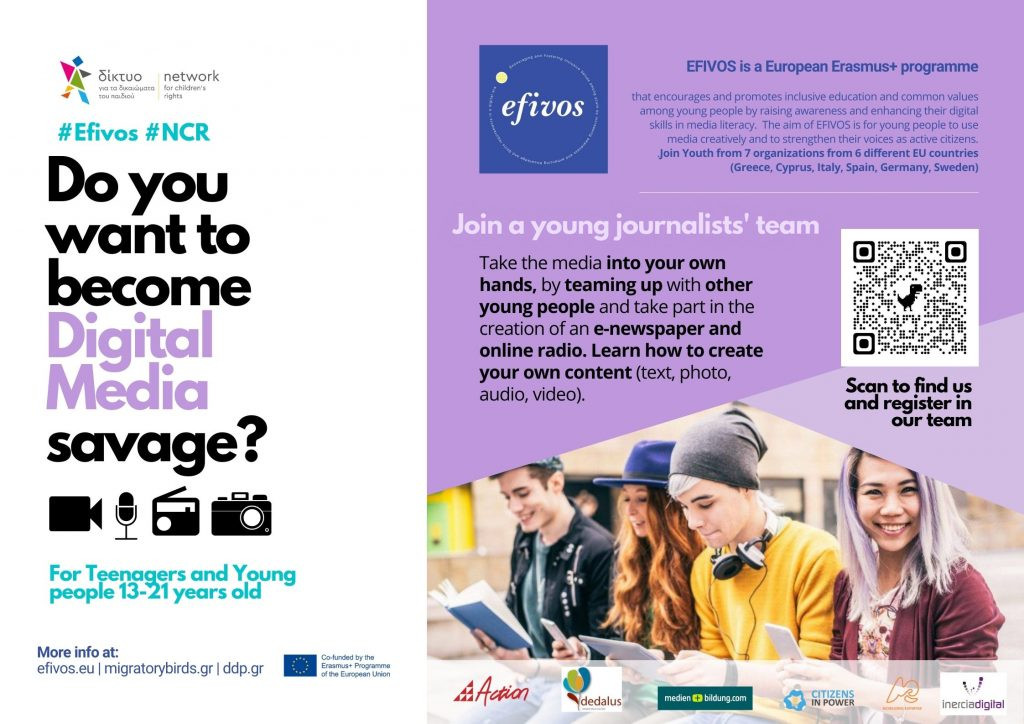 The "Migratory Birds" have spread their wings and you can travel with them!
Contact us at [email protected]! 
 To learn more about journalism, watch the following videos with short lessons!