On the 21st of April, the Migratory Birds participated in the 1st Athens Civil Society Festival, in order to interview some organizations and participants about different topics, their personal opinions, their professional activities and the reason for their presence at the event.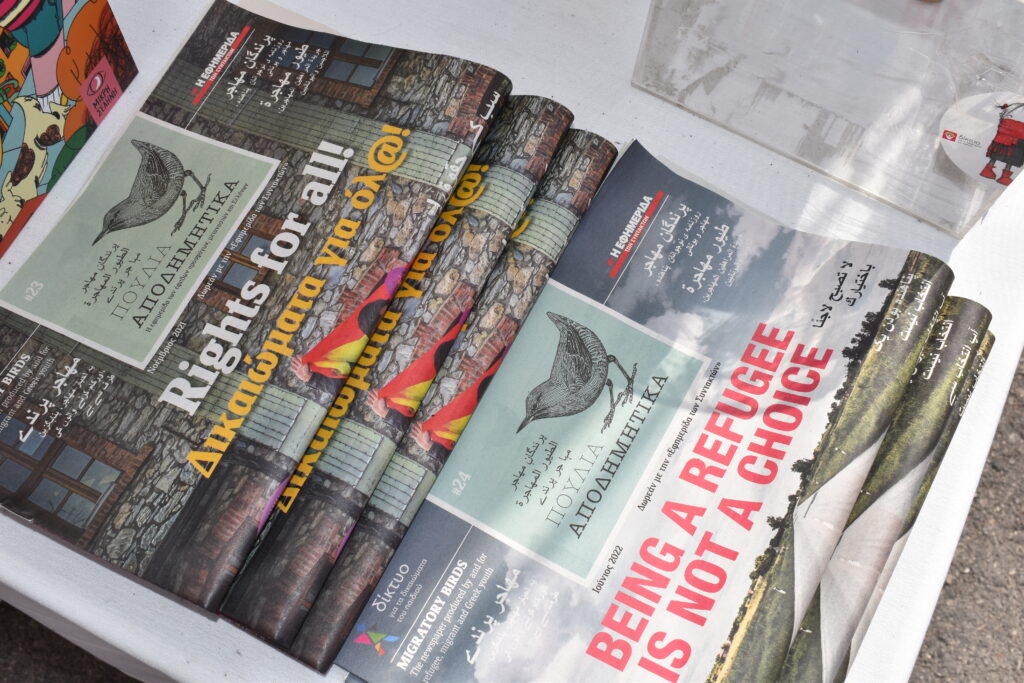 Firstly, we met Iris from the NGO Defence for Children International Greece, who talked to us about their hashtag #ChildrensAsk campaign. They collected questions directly from children and in general citizens who were participating in the festival, in order to take the collected information to the parliament and to be transmitted to politicians, authorities and child protection officers. Regarding the reason behind their campaign, she stated: «It's important when we work with children, first of all to listen to their voices. Because we look at children as rights-holders, and that's why we want the children and the youth that we are working with to be empowered».
Moving forward, we met with the volunteer Antonis Kitsios who talked about the Positive Voice organization. He informed us about their goal to raise awareness about sexually transmitted diseases and mainly HIV. Antonis stated: «We encourage all of you to come to our center which is located in Monastiraki in order to have some proper examination for Syphilis, Hepatitis and HIV».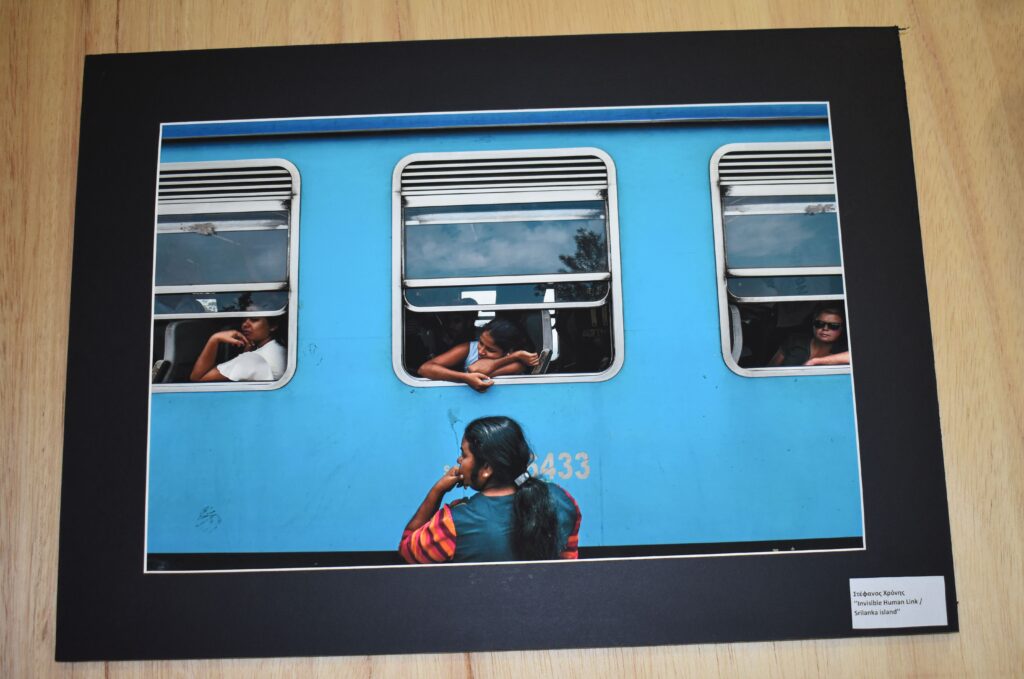 As for advice towards the targeted community components like refugees, sex workers, drug users etc., he stated: «I really believe in education and that's what I would also insist upon the concerned communities to educate themselves and also be open to us and our efforts to educate them regarding all the different issues about things that have to do with diseases and things that are relevant to diseases».
Then we moved to meet Elena Zervopoulou, Diversity United founder that operates in the art sector. Elena is a filmmaker and ethnopsychologist. Diversity United was created at the beginning of 2021 to empower refugees and vulnerable communities.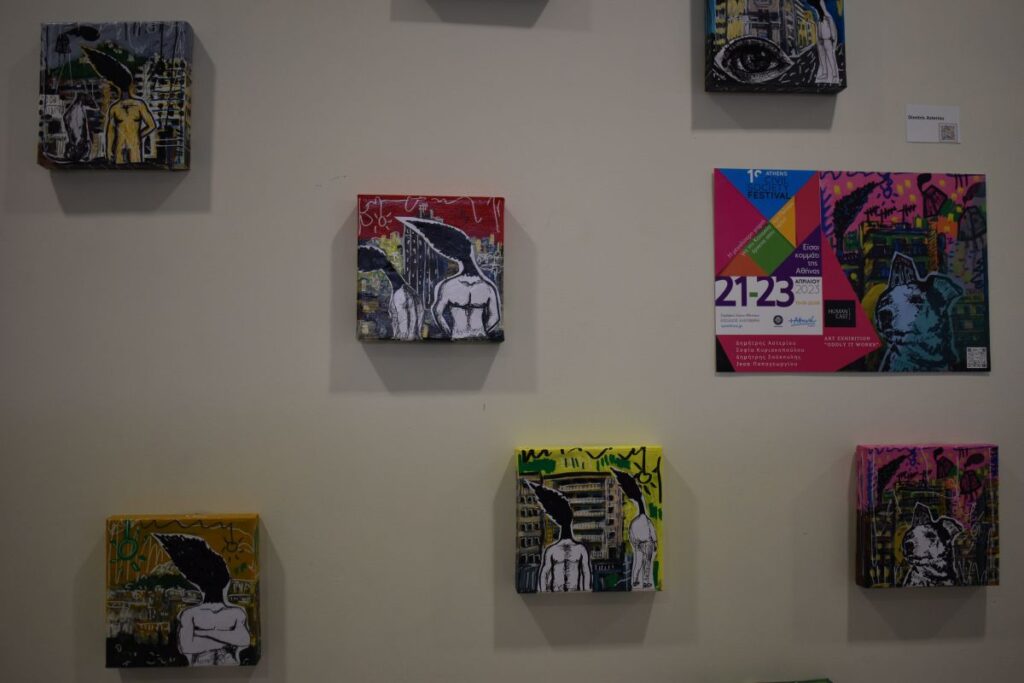 About their participating activities in the 1st Athens Civil Society Festival, she stated: «We just did an African dance workshop, with our colleague Daouda Conte from Sierra Leone and plan to do an African music concert on Sunday». As for commenting about the event, she stated: «I think it's a great start, actually I'm really impressed honestly, and there are big international organizations, small and local ones. It's nice that they get the opportunity to meet each other».
Continuing our adventure we met Kyriakos Stenos, President of the association Kytaro, an organization involved in the health sector for people living with cancer. He stated his impressions about the event as follows: «If you see the vibes here, every association is energetic about this event, and I think it is already a successful festival. I hope the municipality will organize more of these festivals». Then regarding their work, he stated: «our members are people who survived cancer at childhood or adolescent age. What we do here is to collect samples for marrow donors. We help children with cancer and we spread a message of hope that not everything is finished even with cancer. We support these families».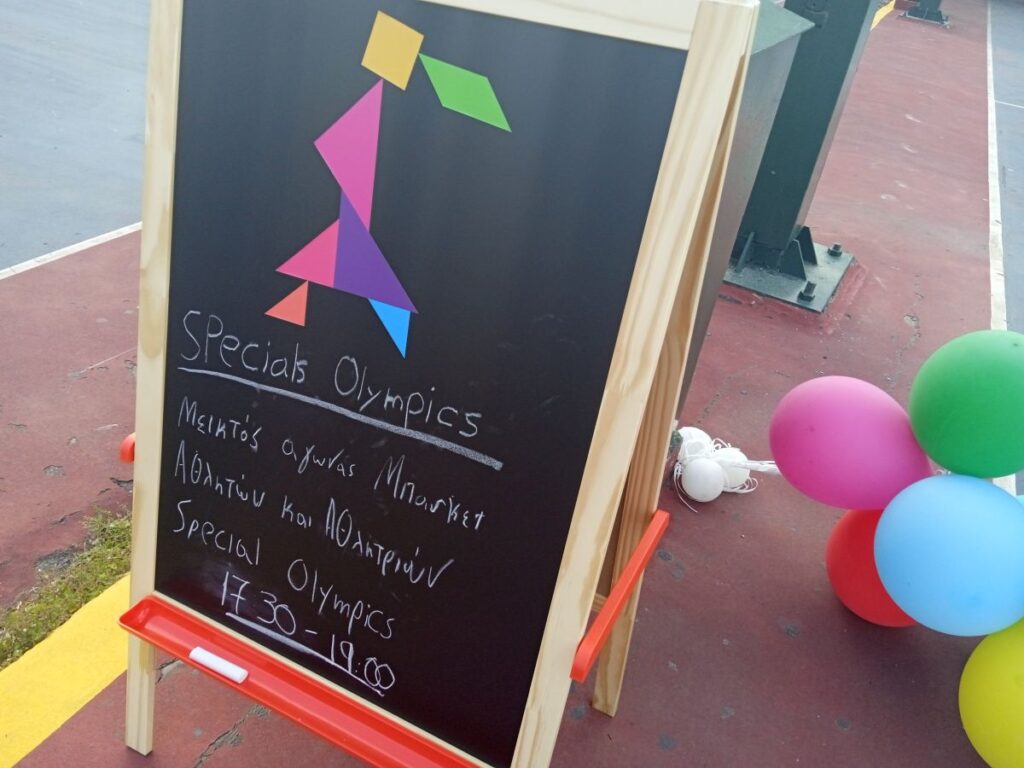 Meeting another one of the participants, we had the opportunity to talk to Nancy.
Nancy is a youth participating in the Special Olympics activities, who started swimming in primary school. Her dream was to become a coach. She achieved her dream of becoming a coach, as she trains children with disabilities. She is a swimmer who appreciates swimming a lot and does her training in a sports club at the Olympic Stadium. We had the opportunity to speak with Nancy who informed us about her experience during the first day of the festival stating: «It was really nice. What was said spoke to my heart». Nancy didn't participate in the basketball game during the activities, but she supported the participants by applauding them.
Overall, based on what we were able to notice during the festival, participants and organizations were happy to be there and encouraged the municipality to implement more events as such. We realized, as we saw, that the festival helped people connect to each other, associations and organizations to share and spread information about their activities for more people in need to feel included in society.