Ever since the beginning of the refugee crisis in 2015, an non-profit association in Athens created a newspaper for refugees to express themselves freely in their mother tongue. The positive effects of this program are numerous, but finding funding to ensure its sustainability remains difficult.
By Romain Chauvet
«The media doesn't really talk about the lives of refugees or the challenges we face». This observation comes from Fridoon Joinda, an Afghan refugee who arrived in Lesbos in the summer of 2016. Like other refugees, he participates in the "Migratory Birds" program, a newspaper created by the non-profit association Network for Children's Rights. Fridoon writes various articles in the newspaper, which is a real space of freedom of expression for him.
«This newspaper gives us the opportunity to have a voice. For example, I can express my feelings or thoughts regarding the refugee situation. It's a good way to reach people and inform them about our reality», he explains. Fridoon was a journalist in his country.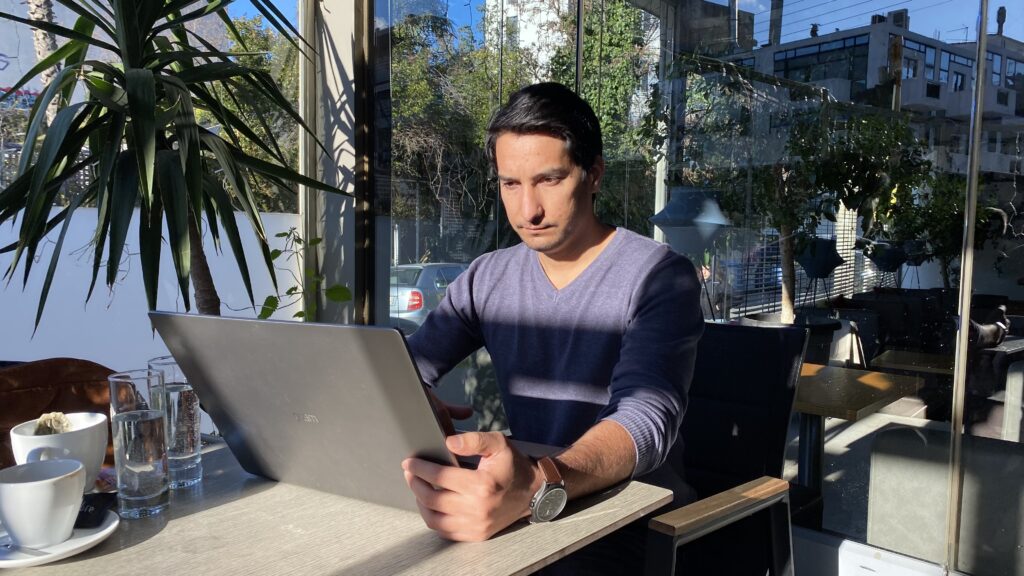 The idea for this newspaper began at the beginning of the refugee crisis in 2015, when the Network for Children's Rights met young Afghan refugees looking for a way to express themselves, as they disagreed with the media coverage surrounding refugees. «They weren't happy with their representation in the media, so we helped them write and tell their stories», recalls Panos Christodoulou, director of the Network.
As of 2016, this print newspaper is distributed several times throughout the year and has a website, where you can read many articles in different languages, from Farsi to Arabic, Urdu, and sometimes even French. In the print edition, which can be found in particular as a supplement to the Daily Greek Journal of Editors, articles are published in the author's original language, followed by an English translation.
The articles' subjects vary and the program has expanded over the years, now including multi-generational immigrants and young Greeks. All are aged 13 to 24 and are volunteers. «We facilitate the process of integrating refugees into society, especially with this cooperation between different people. This makes it possible to avoid negative reactions and fight against xenophobia», states Panos Christodoulou.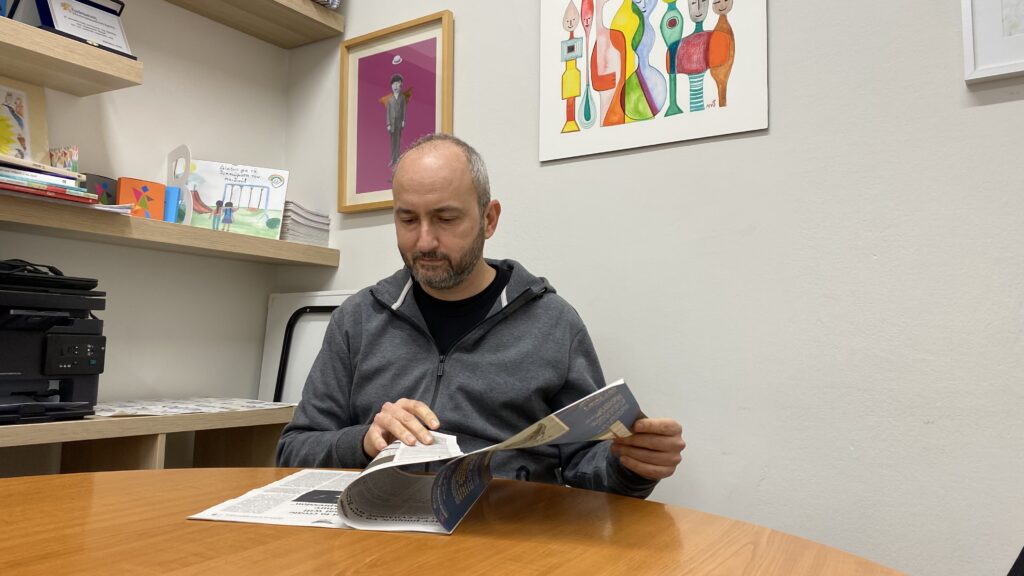 A project in jeopardy?
Funding remains a major problem, raising the issue of the viability of the Migratory Birds newspaper. Only the United Nations High Commissioner for Refugees (UNHCR) is supporting this project this year, making its future uncertain. «We're trying to find more support, but it's always a challenge, like many other projects. But I think that for Migratory Birds it is even more difficult because many donors do not want to be associated with a project for refugees», expresses Panos Christodoulou with disappointment.
The Russian invasion of Ukraine further complicates the search for funding, as much aid is now directed to Ukrainian refugees. Despite the challenges, the director of the organization is focused on the positive, namely the many effects of this project on the refugees who participate in it. «We had young people who at first didn't know how to write their first name. With this project, they gained confidence. They felt that they now belong somewhere and that their voice is heard. It is necessary to give them space so that they can express themselves.
The Migratory Birds newspaper also aims to counter the under-representation and sometimes stereotypical coverage and presentation of refugees in the media. A Council of Europe report concluded in 2017 that "refugees and migrants have limited opportunities to speak directly about their experiences and suffering. More often than not, they are referred to and depicted in images as silent victims"».
For Fridoon, the article is also a way to denounce the situation of refugees in Greece and especially, as he mentions, the conditions prevailing in the camps, mainly on the Greek islands. But even if he moves on and continues his studies in Athens, the memories of his journey and crossing from Turkey to Greece in a boat cannot be erased. «This whole process was very difficult. I work so hard, but as much as I try to detach myself from this reality and be emotionally sane, I just can't, it's just sad».
Source: www.courrierdesbalkans.fr