It is estimated that 34 million boxes of medicines are thrown away every year in Greece, because they have expired. At the same time, almost 1.9 million people live below the poverty line and are unable to satisfy many basic needs, such as access to medicines.
In order to bridge this gap and to ensure that everyone has access to medicines, GIVMED was founded in March 2016. GIVMED is a network for medical donations that facilitates leftover-medicine donations by individuals, in order to support people that need them, through a network of public benefit entities. Since 2016 GIVMED has managed to give 2 million euros worth of medicines to vulnerable people.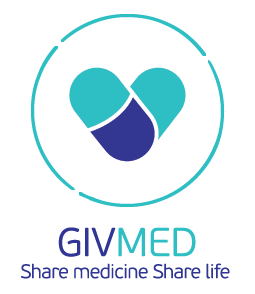 Having noticed that most refugees and migrants use their mobile phone as their basic means of communication and for access to procedures or services, the GIVMED team decided to create an application, named MEDforU. The app is free, meaning that there is no charge either for downloading it, or for obtaining the medicine. The app is available for Android devices and computers.
Through this app, you can apply for the medicine you need and check its availability at registered pharmacies, where you can go and collect them. It is available in English, Greek, Arabic, French and Farsi, while the supporting team speaks Greek and English. Here is a video in English, explaining step by step how to use the app:
As Nikoleta Koutsotheodori from the GIVMED team told us, "one of GIVMED's principles is solidarity and we strongly believe that it's our obligation to support any person or community, and ensure their access to health and medical treatment, which is a basic human right".
It seems that GIVMED's initiative is the solution for the people who have leftover medicine and feel bad about throwing them away. You can now donate them to people in need! And if you need medicine, you can download the app!