The media have always played a vital role in informing citizens, and journalists are an essential part of this. A journalist is someone who talks to people, who knows what is going on in society, and who searches for the truth. Being a journalist means letting citizens know what goes on behind the scenes, even though there have been times when this has cost a journalist his life.
Tragically, according to data provided by "Reporters Without Borders", 50 journalists were killed during 2020 and 2/3 of these killings took place in so-called "peaceful" countries. At the end of 2020, a total of 387 journalists around the world were being held prisoner for reasons related to their profession.
The death of these 50 journalists means the death of the freedom of the press, even in countries that technically recognize it. It means the loss of 50 live sources of information, and also reveals the sense of insecurity within this profession and the targeted muzzling of the loudest of voices. A society without journalists is a society with no mouth, eyes or ears.
The Secretary-General of "Reporters Without Borders", Christophe Deloire, states that "some may think that journalists are victims of the risks of their profession, but journalists are increasingly targeted when they investigate or cover sensitive subjects. What is being attacked is the right to be informed, which is everyone's right". The obvious question here is why are some people afraid of having informed citizens? Why should truths be left untold in a society?
A journalist has the power to stand in front of an official and ask all the questions that trouble the public. As a society, we have many questions and journalists become our voice. Why are people facing so many financial difficulties? Why don't we have freedom of speech? Why does asylum take so long to be granted? Why aren't there adequate facilities in Kara Tepe to cope with this new wave of bad weather? Why are journalists not allowed into Kara Tepe? Yes, being a journalist means you are the voice of all layers of society.
Professionals ought to feel safe in their working environment. Why are journalists being killed, captured or not allowed to do their job in various parts of the world? Is it because freedom of the press is not understood as a concept, or that it doesn't even exist as a concept in certain countries?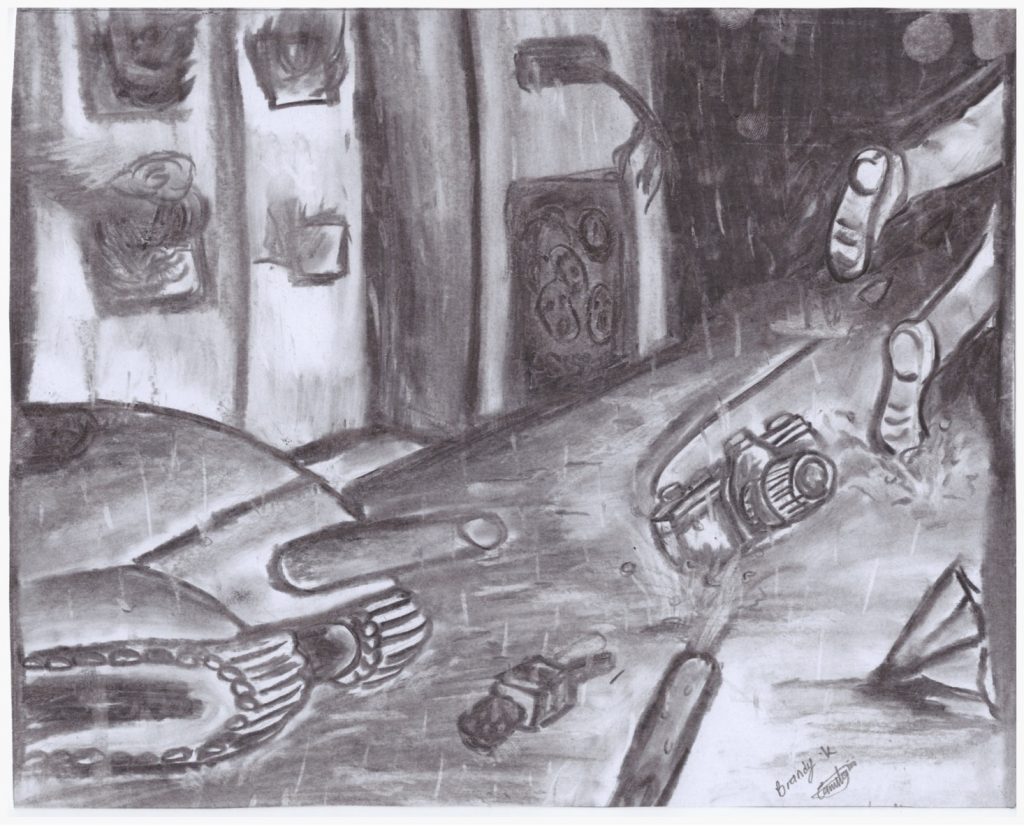 We have posed questions to journalists many times. Have you ever tried listening to them? Who is going to answer their questions? Who is going to be their voice? I have listened to them, and a journalist once told me something really interesting. He said that if they ever cross the red lines forced on them, they would end up losing their job. So just think, how many of you would be ready to sacrifice your job, your only source of income, in order to bring truth to light? And would you be willing to lose your life in order to inform society?
Female journalists are also often discriminated against, because of their sex. It should be pointed out that according to "Reporters Without Borders", the number of female journalists arrested in 2020 increased by 35%.
Did you know that there are journalists, who choose to work for free in a medium that tries to tell the truth, rather than accept a high salary from a medium that tells them what they should be speaking out about?
Despite difficulties and obstacles, there are still journalists committed to telling the truth and publishing accurate news. We respect anyone who believes that access to information is an inalienable right.
I hope the day will come when no one gets captured or loses their life because they told the truth!