There are more than 4100 unaccompanied minors living in Greece according to data by the National Center for Social Solidarity. About 1300 of them live in shelters, about 750 in hotels, about 370 in Safe Zones and more than 150 in Supported independent living. That means that there are safe living conditions for about half of them, whilst the whereabouts of the rest are unknown. Even unaccompanied minors who are currently living in shelters need more support, whether it's to do with the standards of the facilities, the services available to them or their access to education. 
I.O.M. is one of the biggest organizations that supports six shelters for unaccompanied minors in Greece – four of them in Athens. We decided to discuss more on the topic with the Chief of I.O.M. Greece Mission, Gianluca Rocco. Mr. Rocco told us his job is rewarding, because you can see the results of what you are doing. Of course this job has its own difficulties, as you do not only help people, but you also have to help governments apply policies, but you also have to apply government policies that you may not necessarily agree with.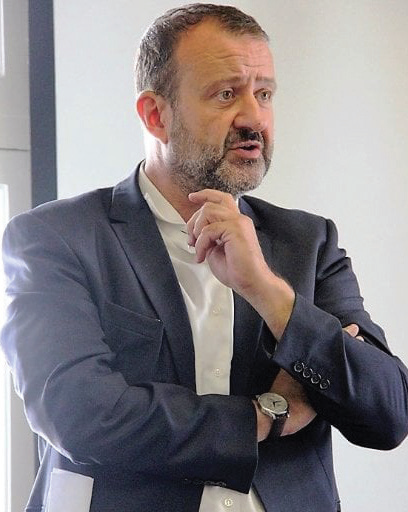 Mr. Rocco also said that he is now more optimistic because there are NGOs that want to take action and open more shelters for unaccompanied minors, while the government finally seems to have quite a clear plan on how to solve the problems of unaccompanied children.
One of the most important issues that we wanted to discuss with him was education of unaccompanied minors. More specifically we wanted to know if I.O.M. has or could cooperate with any international schools, so that unaccompanied minors who live in shelters could continue their education in such schools. Mr. Rocco answered that Greek state schools are the only option. Ηe added that it is not something easy, but I.O.M. would discuss it because it is a good idea!
He also shared information about "HELIOS", the programme that helps minors' integration into Greek society and their… and their transition to adulthood. It's not as if on the day you turn 18 you suddenly don't need the same support you had until the day before. So this programme helps these people with things like finding an apartment, learning the language, opening a bank account and generally paving the way to living in Greece.
Before meeting Gianluca Rocco, I had a discussion with teenagers who live in one of the shelters for unaccompanied minors supported by I.O.M. Zahra, 15 years old, said: "Being a teenager, I had hoped the place would have been a bit more colourful. Here the walls are white, the bedsheets and towels are white. It seems more like a hospital!". So I transformed her words into a question for Mr. Rocco and he said: "If you put in a request, I will tell them to buy colours, in order to paint the walls!". He took the opportunity and asked us for a list of what we need to make the place more colourful and alive. We sent it and some weeks later, they indeed came and coloured all the walls! Now, the rooms are light green and pink, while the living room is light purple. Way better than ever before!